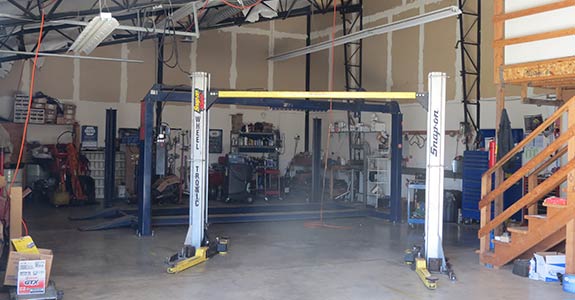 Tune-Ups, Engine Repair, Timing Belts, & More
From timing belt services to brake repair, Hood River, Hood River County, Mosier, White Salmon, and Pine Grove, OR drivers turn to Los Hermanos Auto Shop to handle it all when it comes to auto repair. Take a look at some of the services we offer, then contact us today!
Engine oil changes: As a general rule of thumb, most cars should have their oil changed every 3,000 miles. Are you keeping up with your car's oil changes? Bring your automobile by Los Hermanos Auto Shop, and we'll make the process quick, easy and affordable.
Transmission service: Keeping your transmission properly and routinely serviced is one of the best ways to avoid any problems down the road. We'll help make sure your transmission stays in top shape.
Four wheel drive service: When you get four wheel drive service, you'll always be able to handle the road ahead. Rely on our truck repair work to get you back on the road!
Brake repair: Brakes can have a lot of different things go wrong with them, but we'll always make sure the problem is repaired quickly and inexpensively.
Clutches: Your clutch connects you to your engine. Make sure it never falters.
Tune-ups: Just because your car has aged a few years, that's no reason why it you shouldn't keep it in great shape. Our tune-ups will help keep your car strong for many years to come.
Timing belts: Our ASE-certified team knows more about fixing your timing belt than anyone else.
Air conditioning repair: We value your comfort, which is why we'll make sure that your A/C system is running perfectly.
Engine repair: The engine is a complex and crucial part of any vehicle. The team at Los Hermanos Auto Shop can repair engines of any make or model.
Overall drivability: When you bring your car to us for a tune-up, we won't skip over a single aspect of your driving experience.
Check engine light: When that light comes on, it can make many people nervous about getting their engine checked. But when you bring your car to us, we'll avoid breaking your budget while providing top quality repairs.
Overheating problems: An overheated engine is dangerous to you and your car, so please bring your car to us the minute you notice this problem.
Muffler: Our expert mechanics can handle any and all muffler repairs and replacements.
NAPA brand auto parts: We're pleased to use trustworthy NAPA brand auto parts for many of our repairs.